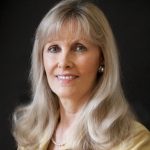 This post was written by Kristine Pearson, Founder of Lifeline Energy, formally known as Freeplay Foundation. Pearson serves on the Women's Leadership Board of Harvard's Kennedy School of Government and was honored with the James C. Morgan Global Humanitarian Award in 2005. She was also named by Time magazine as a Hero of the Environment in 2007. You can follow Kristine on Twitter @KPLifeline
---
You always learn a lot more when you lose than when you win. ~ African Proverb
I remember getting a knot in my stomach as I turned on my computer. The company we depended on for products and core funding went into sudden liquidation. We'd had a great relationship for over a decade – but tens of thousands of dollars it owed us disappeared overnight. I laid off staff and sacrificed my own salary to pay those that remained. My organization was on the verge of collapsing – and so was I. It wasn't supposed to happen like this.
In 1999, I launched the nonprofit Freeplay Foundation, now Lifeline Energy.  Earlier my husband co-founded Freeplay Energy Ltd., pioneering the wind-up energy space. Initially, the charity distributed big black hand-crank radios to vulnerable groups who needed them but could not afford them. Each entity was independent, with separate boards, and together we helped to catalyze a new "human energy" sector. It was thrilling work. I believed I could have an impact, especially on rural women and children who had no way of listening to developmental radio programs despite the millions of dollars spent on them.
Early on, the Schwab Foundation of the World Economic Forum recognized our work by naming us fellows. We were now bona-fide social entrepreneurs (we'd never heard the term). The charity went from strength to strength with other awards following. We delivered hundreds of thousands of radios across Africa, expanding listening access to millions of people. This wasn't just a job. It was my calling.
Then, in 2008, Freeplay Energy was sold to a Delhi-based businessman with zero interest in the humanitarian sector, despite his reassurances. Within two years, he destroyed the company with catastrophic consequences for the charity.
Not many organizations can say that they were saved by the guy sent to save Private Ryan. However, without new product development funding from our US ambassador, the wonderful Tom Hanks, we'd have closed shop. No products, no mission.
Instead, we rebranded as Lifeline Energy and established a for-profit company to design and manufacture our own new solar educational media player product, the Lifeplayer MP3, and other power-independent radios. We were a viable entity once more: doing important work and our troubles seemingly behind us.
But emotionally I was bruised, depressed, and running on empty. For years, I prioritized my work over family and friends.  Already stretched to my physical and emotional limit, the organizational crisis tipped me over the edge. Shortly thereafter, my mother had a stroke in my arms.  When she died two months later, I was in Rwanda. Then within six months, my beloved cats of 18 years passed away.
As if nothing had happened, I poured my energy into Lifeline, instead taking time to grieve. Although I ensured that we kept our commitments and that our products were reaching the people that needed them, my heart wasn't in it. Unless you saw me every day, you'd never have suspected anything was amiss. In truth  I was hiding in plain sight.

In my experience, when you're struggling no one really wants to know. People want to be associated with a winning entrepreneur, not a losing one. Was failure contagious? If I spoke up, would I be humiliated? Become a leper in my networks?  For five years, I travelled a lonely path. I did, however, accrue valuable insights about why burnout and the specter of failure are so hard for social entrepreneurs to face.
Firstly, I get that awards are intended to inspire but they also risk creating a "hero persona" that is impossible to maintain. Glowing accolades bring increased expectations. You feel endless pressure to scale your outreach, your impact. To grow from strength to strength, offer no excuses, rise above every challenge, and leap tall buildings in a single bound. Once you succeed, failing isn't an option.
Over the years I've developed a solid set of skills: end-user product design briefs; focus group testing; supply chain management; large-scale project implementation; overseas manufacturing; building value chains; navigating intractable aid sector bureaucracies.  I've had to learn the continuous cycle of sourcing funding, pitching, completing protracted applications and coping with rejection. But none of this equipped me to handle my own downward spiral – my accomplishments counted for little; my self-confidence plummeted; I felt trapped and powerless.
Exhaustion and chronic overload are perfect burnout fuels. I had pushed myself too far, too fast, for too long. My "suitcase career" had taken me to 30 of Africa's 54 countries. I spent a third of every year sleeping on a mattress I didn't buy and 30 nights on an airplane. Smartphones made work a click away.
I was on the job all the time – but further removed from what I loved. I went into the humanitarian sector to improve people's lives, yet ended up spending two-thirds of my time on fundraising or on admin, something I have little aptitude for. The initial risk-taking "what have we got to lose" ethos was gradually replaced by logframes, revisions and audits.
Harder still was measuring my troubles against the communities we served. My work has exposed me to heart-breaking levels of poverty and deprivation. I've worked with destitute children heading households, doing their best to provide for siblings or sick parents. I've listened to women telling their stories of torture, gang-rape, genital cutting. I've been profoundly moved by the strength, generosity, and dignity of people with life experiences that are unimaginable to you or me.  Never once have I gone hungry or ever feared for my safety – let alone my life. So how could I allow my "privileged" problems to overwhelm me?
I spent too many wide-awake nights deliberating with myself on how I could escape without harming my reputation. And yet, it was only when I finally mustered the courage to leave it all behind – that I found the strength to continue. I had emerged beyond the exhaustion, the hurt, the grief, and the losses.
Many ingredients combine to make a healing mix and these are the ones that helped me:
Appreciating:  I realized that I was being harder on myself than anyone else was.  As my world unraveled, somehow I coped. Although setbacks often outnumbered successes, I came to appreciate that I had held the charity and its new company together against all odds.
Grounding: I returned to what I loved most – spending time in rural Africa rebuilding my connections with women and children who used our radios and media players. I rediscovered why I found this work irresistible in the first place: access to information means better decisions; better decision-making means improved quality of life for the most vulnerable.
Creating: I dusted off my camera gear and nurtured my creativity through photography. We left London and returned to Cape Town, where I found renewed gratitude for Mother Nature and passion for capturing her on camera.
Rescuing: I adopted two adorable rescue cats, who in turn helped to rescue me.
Learning:  I got hands-on with our factories in China and used this learning experience to make crucial enhancements to our products. Lifeline Energy was back on track.
Releasing: You can't reach for what's ahead until you let go of what's behind. I had to let go of my bitterness towards Freeplay, the bad decisions, the serial disappointments and the "if only" game. Releasing was perhaps the most necessary lesson I had to embrace.
I've read that entrepreneurs are supposed to fail fast, fail hard and fail often – and then celebrate those failures. Conversely, I've read about entrepreneurs who have committed suicide. It's encouraging that more entrepreneurs are "coming out" with their stories about burnout, depression and failure. In this respect, however, social entrepreneurs lag far behind. Partly, I think it's because it disrupts the "hero persona."  But I also believe it's down to the way that donors donate and investors invest. Both want to enter a 'risky' space with as little risk as possible and are interested in results, not the founder's journey.
As social entrepreneurs – and this applies to everyone along the entire value chain – the conversation needs to evolve. Our grit, our resilience, our self-belief, our spirit for the fight will ebb and flow in natural cycles. Yes the stakes are high, but we need to be kind to ourselves when we falter. The sooner I can put up my hand and admit "I'm not coping" – the sooner I can seek support; the sooner I can put the experience into perspective and heal, the sooner I can fully participate in my commitment to social justice.