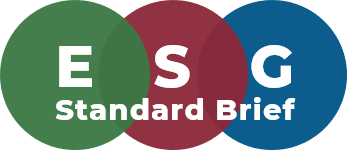 Get ESG Smart with our ESG Standard Briefs
In the world of environmental, social, and governance (ESG) disclosures, the ground is shifting. What used to be voluntary for companies and investors is quickly becoming required. Regulations and standards – a confusing jumble of acronyms – are evolving rapidly, and many in the industry are struggling to keep up. We saw a need for simple and straightforward information on the ESG standards seeing the greatest uptake among companies and investors. Building on the great overview to Sustainability Reporting produced by our colleagues at EDGE, we are pleased to share our ESG Standard Briefs.
Each Brief contains straightforward information to equip MBA students and practitioners with the answers to basic questions: Who does the standard apply to? What does it take to meet the standard? What are current gaps to implementation? How does it strengthen sustainable impact?
And with a consistent format across Briefs, readers can compare and contrast standards to understand the current landscape companies and investors are operating in.
Thank you to Daniel Gadigian, Duke University MBA '22, for leading research and authorship of the briefs.