Podcast: Play in new window | Download
Subscribe: Apple Podcasts | RSS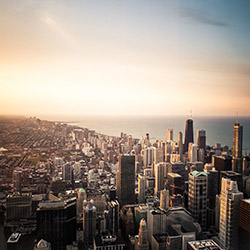 Leading a national social venture is no simple task, especially under a federated model. How do you balance the need for national standards while embracing local adaptation for impact? In this episode of CASE in Point, we continue our conversation with Lorraine Orr, COO of the Boys & Girls Clubs of America (BGCA).
In this episode, you will hear Lorraine Orr share the challenges of driving impact at a national organization with a federated model and the tactics she is using to overcome those challenges.
Managing a Complex Business Model
Over the past 150 years, the BGCA has opened–and now —around 1,100 independent 501(c)3 organizations. Further, the 1,100 organizations run a total of 4,400 clubhouses around the globe, including on U.S. military bases in 15 different countries.
Set national goals
In order to unify over a thousand organizations under a national umbrella, BGCA sets centralized goals focused on two key areas: operations and mission. For the BGCA, these goals are set based on indicators that can be tracked using a database, so corrections can be made at individual club to ensure impact growth.
Empower local leaders
While the central team sets national goals, BGCA is deeply committed to providing support for local adaptation of those goals. For Lorraine, it is critical that BGCA communicates openly, honestly, and—whenever possible—face-to-face to address the tensions that arise in complying with national strategy but informed by local context.
Identify the hard lines
The local BGCA organizations have the ability to adapt programmatically to meet local needs.  However, Lorraine shares that there are certain non-negotiables that organizations must comply with—the most important being safety.
Mergers and Making Hard Decisions
Identifying locations for mergers
When making decisions about mergers within the BGCA, Lorraine shared she looks at proximity first, and then at performance indicators related to operational and mission goals.  Mergers can be difficult, but can be an important way for BGCA to achieve mission goals and increase efficiency.
Hard lessons learned
Mergers within a large national organization are complicated, and Lorraine has learned many difficult lessons long the way.  She shares ways in which the organization has used consultants and has taken into account the resources required to carry out mergers, as well as the importance of having strong partnerships and using clear and constant communication to head off rumors.
If you are enjoying the CASE in Point podcast, please leave a review on Apple Podcasts, Google Play, and Stitcher and share with your network.