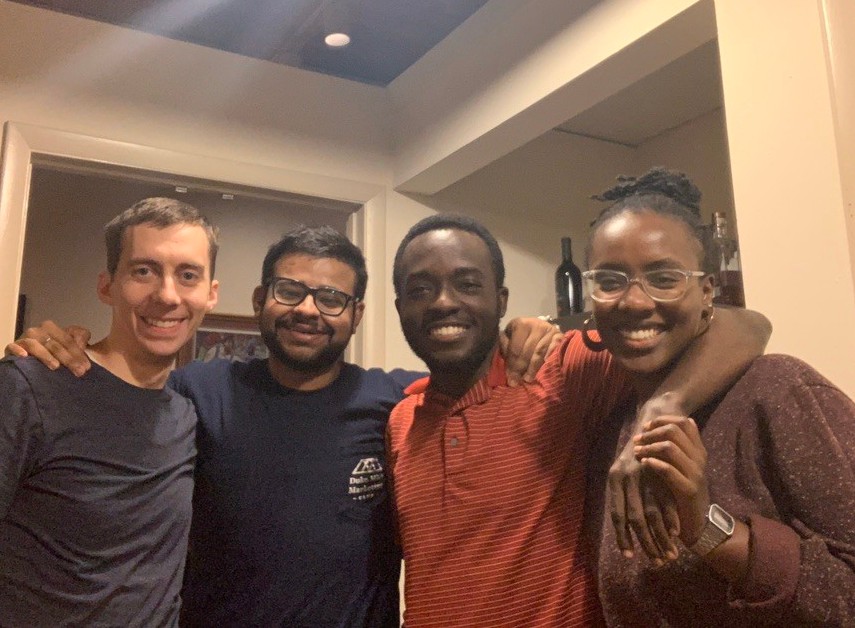 January 2020
On a sweltering hot southern day in October 2019, Nathan Hixson, a CASE Scholar and first-year Daytime MBA student at Duke University's Fuqua School of Business, attended his first impact investing class. Having a professional background in impact investing prior to attending Fuqua, he found himself wondering how the class would approach the topic and add to his existing knowledge and expertise. Would it uncover new approaches and developments in the field that he didn't know? Would he learn skills that would help him find a job after graduation? Would this class be worth his own investment?
By the end of the class, Hixson's answers to all of these questions were yes.
"I came to Fuqua with an impact investing background, but in my impact investing class I was pushed to broaden my perspective of what impact meant to different stakeholders and learn new methods of impact measurement," said Hixson. "I learned so much more than just the latest news on the impact sector because, in CASE programming, the professors and staff do not settle for simply an adequate answer – they challenge you to change your assumptions and deepen your understanding in every way possible."
Since its founding in 2002, CASE has been committed to providing students like Hixson with the cutting-edge tools necessary to solve the world's biggest challenges. Today, CASE remains dedicated to building the next generation of social impact leaders and continues to update its social impact program to focus on cultivating the competencies that best prepare students for what it really takes to be a social impact leader grounded in global trends, such as the growing emphasis on stakeholder capitalism over shareholder capitalism.
"The problems in the world cannot wait and, as educators of the next generation of social impact leaders, we cannot be comfortable with the status quo," said Robyn Fehrman, Managing Director at CASE. "We need to constantly ensure that we are preparing our students to go out into the world and make real positive change, which is exactly why our student programs now drive toward the key mindsets, skills and habits we know successful social impact leaders must continue to learn throughout their careers.
Through engaging with CASE, students build competency in the five different roles that leaders must play in order to truly solve the world's most pressing challenges:
Values-Driven Leader: Social impact leaders must continue to clarify and lead with their own authentic values, while remaining open to those of others, in order to create high-impact results.
Systems Thinker: Social impact leaders must understand the boundaries and interactions of the multiple and complex systems involved in developing and implementing strategies for change.
Collaborative Leader: Social impact leaders must possess a collaborative, multi-sector orientation to lead and participate in effective teams and drive change within and across organizations.
Adaptive Scout: Social impact leaders must be like periscopes: constantly moving from the visionary and strategic to the tactical and back again.
Resilient Presence: Social impact leaders must be able to maintain personal and organizational resilience even in the midst of failure.
With the start of a new decade, CASE remains committed to preparing current MBA students to fill these roles and to share them with the next generation of social impact leaders who are looking to join Fuqua. Additionally, CASE continues to develop innovative products, such as the CASE Smart Impact Capital online toolkit or the Scaling Pathways case studies, which help social impact leaders who are already working hard to solve the world's problems continue to refine their own competence.
To learn about how CASE is using critical social impact competencies to guide and transform our programs, watch this information session with our Executive Director, Erin Worsham, or contact us at case@fuqua.duke.edu.