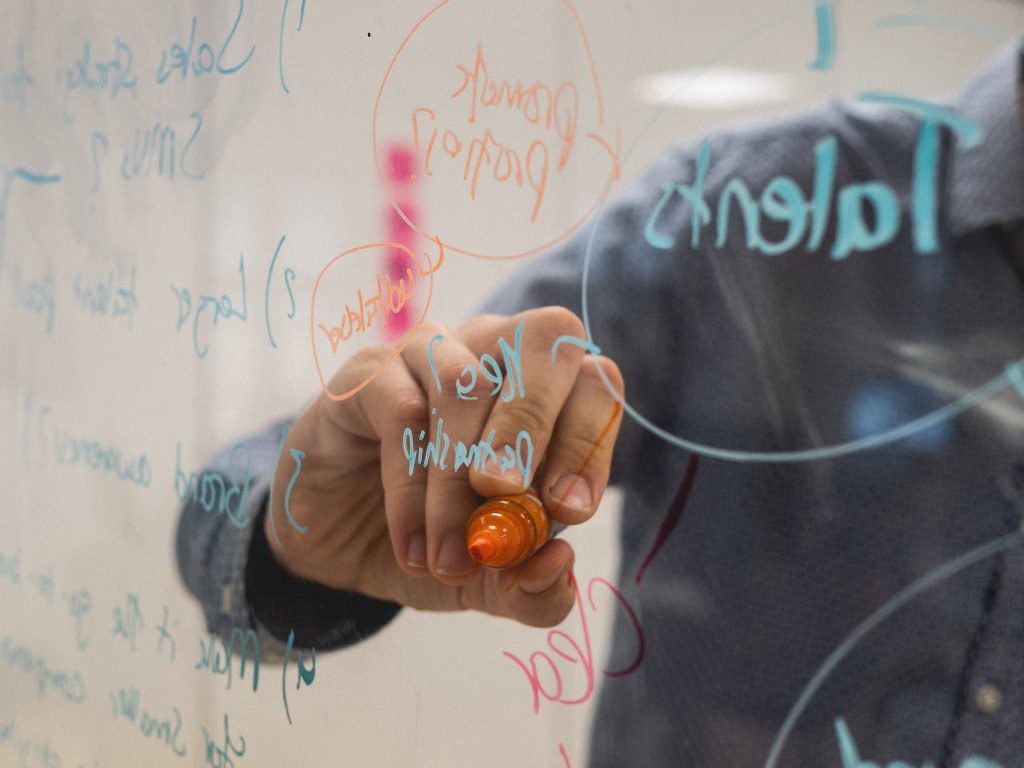 Summer internships are a valuable time for MBAs to explore and validate their interests. The Fuqua Summer Internship Fund (SIF) enables students to learn about the rewards and challenges of social impact management without making a significant financial sacrifice – and enables organizations who otherwise could not afford MBA interns to benefit from their experience. We asked 2022 SIF recipients to share highlights from their experiences and advice for first years as they look toward their own summer internships.
Find out more about SIF and other CASE financial aid programs here, and check out highlights from previous years' SIF recipients here.
Marily Gund, Ørsted Finance and Business Development Intern
My summer internship explored the financial structures surrounding utility-scale wind and solar projects. This experience got me more interested in the details surrounding renewable development as I now have a better framework from which to base my questions and research, and I can share my experience and new knowledge with other students interested in renewable development and financing. My advice for students considering an impact-oriented summer internship is to engage with people throughout the organization you're at – not just those in your department. You never know who might have a super cool job that you want to pursue in the future or who might be a great mentor to you moving forward!
Thomas Gund, Cypress Creek Renewables Development Graduate Summer Associate
This summer I worked in the utility scale development business unit of Cypress Creek Renewables. My core project was market entry analysis for two prospective markets. Among other tasks, I also assisted the team in preparing bids for three utility RFPs. Moving forward I am excited to discuss and refine bid and pricing strategy for large renewable infrastructure. There are many contract types and services infrastructure developers can leverage to be successful when preparing bids, and constant analysis is required to maintain a winning strategy. My advice to first year students is to find something you have genuine interest in and commit to it – you'll be a more impressive applicant and more successful in the role if learning for the job doesn't (always) feel like work.
Juan Pablo Quintero, Sierra Club Marketing and Communications Fellow
I used my skills to help the state chapter of the Sierra Club redesign their outreach strategy to bring in new groups. My responsibilities included working with an advertising agency to determine the scope of our communications portfolio, making proposals to revamp digital marketing channels, and writing content for the website. I have worked in the private sector my entire career, and it was thought-provoking to editorialize from the other side of the fence and ask myself: where is the private sector falling short, and where can they do better? Turns out, it's an extensive list. It will be helpful to have an NGO voice in the back of my head as I make decisions as a business leader that impact diverse groups of stakeholders.
I would say that this is the best time to pursue an impact-oriented summer internship. In my view, a summer internship is the safest way to get the experience from a smaller organization or an NGO. There's a lot that we can learn from these organizations, and the SIF helps alleviate concerns from not pursuing more financially lucrative opportunities.
Sophie Aryeetey, Amplo Global Inc. ESG Strategy Intern
I interned with the ESG strategy team at Amplo Global Inc., using data and design thinking principles to develop strategic roadmaps for companies solving complex sustainability challenges, and I am excited to use the knowledge gained to enrich class discussions around climate, sustainability, and corporate governance. One piece of advice I would offer to first-years considering an impact summer internship is to keep an open mind about the different ways or roles they can take up to scale impact. I found out that being open to an area I had very little knowledge about, led to a more rewarding and fulfilling experience than what I had pictured doing for a summer internship.
Chris Brasier, Amtrak – Northeast Corridor Line Commercial Strategy Intern
This summer I worked with the NEC Service Line team at Amtrak to hypothesize improvements, build business cases for implementation, and coordinate with cross-functional teams in order to deliver superior train service to millions of Americans. Over the summer when I traveled the Amtrak network for work, it was awesome speaking to so many passionate and insightful front line employees. It drove home the need for true perspective taking and collaboration. For first-years, take your time finding the right internship even if it is outside the usual recruiting framework.
Sisi Wu, Apex Clean Energy Business Development Intern
The SIF gave me the opportunity to work at a mission driven company that focuses on accelerating the shift to clean energy. As a member of the Business Development team, I facilitated energy offtake transactions and bi-lateral client energy agreements. This experience gave me a holistic view of the economics of the energy market and hope to take that knowledge with me as I explore climate-tech start ups that are looking to scale in the market. For anyone looking into impact-oriented summer internship, I recommend evaluating company on multiple areas of impact. For me I wanted to gain renewable energy perspective, but also wanted to work at a company that focused on environmental conservation. This goal led me to Apex, one of the only developers in the country that has a conservation grant program tied to their renewable development.
This summer I worked at Apex Clean Energy with the Power Marketing and Acquisitions department in different ISO/RTOs. My experience was broad and diverse, which ranges from origination, development, M&A and financing of the projects. I would like to understand better how to finance these types of transactions. My advice to first-years is to forget about the money or the big names. Focus on trying to learn as much as possible and test your skills during the internship. Remember that all of what you learn will help you make the world a better place while you achieve your personal goals in the future.
Jazmyn McKoy, REDF Farber Fellow
This summer I worked as a Farber Fellow with REDF and had the opportunity to consult for one of their amazing Growth Portfolio grantees, InnerCity Weightlifting. One exciting part of my project was exploring avenues for earned revenue for the social enterprise and thinking through how earned revenue could lead to contributed revenue and vice versa. One piece of advice I would offer first-year students pursuing an impact-oriented summer internship is, to the extent you can, to try to hear the perspectives and stories of the participants/beneficiaries of the organization you work with during your internship. It's learning their perspectives that added significant meaning to my summer work experience.
Erin Kirton, RMI Carbon-Free Electricity Intern
I had the opportunity to analyze innovation in global electricity policy. I researched market-changing policies that were driving a rapid and equitable shift to renewable energy. I was able to interview experts on the opportunities and challenges facing governments as countries across the globe transform their energy systems. The culmination of this research is a report that will be release around COP 27. My research highlighted the many ways that countries across the globe are addressing the need to increase renewable energy penetration. I'm excited to consider innovative solutions from diverse perspectives as I evaluate energy and climate challenges this next year.
When interning at an impact-oriented firm, reach out to folks across the company and in other teams that you interact with. In my experience, excelling in my specific role required a robust understanding of other teams' work. This also exposed me to some really cool projects and concepts that I would have never learned about otherwise!