HSM Certificate Requirements
For the Daytime Health Sector Management Certificate, you must take:
Three Required Courses:
HLTHMGMT 710 – Health Institutions, Systems and Policy (HSM Bootcamp)
HLTHMGMT 711 – Health Care Markets
HLTHMGMT 705 & 706 – Seminar series courses in two parts:

HLTHMGMT 705 – Seminars in Health Care (Fall 1 & 2) – Part One
HLTHMGMT 706 – Seminars in Health Care (Spring 1 & 2) – Part Two
Three HSM Electives:
Industry Context Electives
(must complete one, may choose between one – three)
HLTHMGMT 712 – Medical Device Strategy
HLTHMGMT 714 – Health Care Provider Strategy
HLTHMGMT 717 – Biotechnology and Pharmaceutical Strategy
HLTHMGMT 898 – Health Analytics and Innovation
Experiential Breadth Electives
(may choose between zero – two)
HLTHMGMT 716 – Management of Health Systems & Policy (Week in Washington, DC)
HLTHMGMT 895 – Fuqua Client Consulting Practicum
HLTHMGMT 896 – Duke University Hospital Experiential Learning Program
MANAGEMT 754 – Mentored Study in Entrepreneurship
STRATEGY 848 – New Ventures 1: Opportunity Evaluation
STRATEGY 849 – New Ventures 2: Strategy Development 1
STRATEGY 850 – New Ventures 2: Strategy Development 2
STRATEGY 851 – New Ventures 3: Operating Plan Development 1
STRATEGY 852 – New Ventures 3: Operating Plan Development 2
STRATEGY 898 – New Venture Clinic: Healthcare
Fuqua Based Breadth Electives
(may choose between zero – two)
ACCOUNTG 591 – Managerial Accounting
DECISION 611 – Decision Models
DECISION 614 – Forecasting
FINANCE 646 – Corporate Finance
FINANCE 651 – Entrepreneurial Finance
FUQINTRD 693 – Irrational Choices, Unconscious Decisions & Market Failure
HLTHMGMT 898 – Health Law and Policy
MANAGEMT 738 – Managing Innovation in a Global Organization
MANAGEMT 745 – Negotiation
MANAGEMT 746 — Power and Influence (Formerly Power and Politics in Organizations)
MANAGEMT 748 – Managing Human Assets & Organizational Change
MARKETNG 796 – Market Research
MARKETNG 802 – Marketing of Innovations
MARKETNG 808 – Strategy and Tactics of Pricing
MGRECON 784 – The Art & Application of Game Theory
OPERATNS 824 – Service Operations Managment
STRATEGY 838 – Entrepreneurial Strategy for Innovation-Based Ventures
STRATEGY 840 – Business Strategy by Firms Based in Emerging Market Economies
STRATEGY 842 – Strategic Modeling & Business Dynamics
STRATEGY 898 – Design in Healthcare 1
Non-Fuqua Based Breadth Electives
(may choose between zero – two) 
GLHLTH 755 – Global Health Policy (DGHI)
I&E 720 – Design in Healthcare 1 (Graduate School)
LAW 347 – Health Care Law & Policy (Law School)
LAW 527 – Access to Medicines – IP and Global Public Health (Law School)
HSM Courses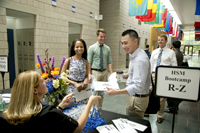 Health Institutions, Systems & Policy (HSM Bootcamp)
In this one-week intensive bootcamp, students will become familiar with how health care regulations around the world interact with companies in the health sector, including how governments are involved in the functioning and financing of these different companies. Students will also examine more closely the primary commercial segments of the industry including pharmaceutical companies, biotechnology, long-term care facilities, and health IT. This study of the industry will be accompanied by a discussion of the history of the industry, how it has evolved to its current state, and how people can shape the future of health care through the topic of the uninsured, health care reform, and delivery systems. The week will integrate guest lecturers from Duke, as well as the business and policy world. This course provides students with a foundation in the structure and function of health care systems and the framework to build upon their specific goals and interests in the field.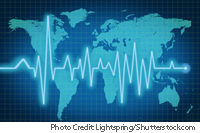 Fundamentals of Health Sector Management (HSM Seminar)
The HSM Seminar course examines the challenges of rising health care costs in both developing and developed countries, with both nationalized and private health insurance. Students will explore the various ways governments and industries around the world are working to control spending. The course will also cover how financing and organization of health care delivery can affect health care costs and provide an understanding of the sector's complex institutional environments. This includes the structure of health care providers, regulators, payors, and product markets. HSM Seminar will provide students an opportunity to engage in issues and readings that address broad contemporary challenges to the health sector. Students are expected to participate in discussion.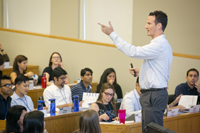 Health Care Markets
Health Care Markets uses tools from business and the social sciences to examine challenges faced by managers, patients, and policy makers in the health sector. The course aims for broad coverage of health care, including manufacturers and providers, but pays special attention to payers. Weekly topics will include demand for and supply of health insurance, cost effectiveness of a medical intervention, health information technology, innovation and competition for medical products, and hospital leadership and competition. The class is both for those who have a deep knowledge of the health sector, as well as those who are new and willing to work hard and learn. Lively discussion and a diversity of perspectives are highly encouraged.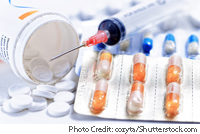 Biotechnology and Pharmaceutical Strategy
This course covers a drug's life cycle from innovation to generic competition. First, the course focuses on research and development, including managing scientists, financing clinical trials, and selecting molecules. Second, the course examines emerging markets, including intellectual property, incentives for innovation, and access to medicines. Third, the course covers leadership and regulatory compliance. Fourth, the course covers pricing and reimbursement. Finally, the course covers competition following patent expiration, including generic and over-the-counter products. Both business strategy and public policy are important components of the course. Active discussion and diverse perspectives are encouraged.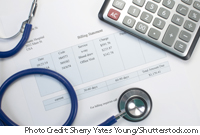 Health Care Provider Strategy and Operations
Health Care Provider Strategy and Operations provides an inside look into the health care provider space. Students will grow their strategic and operational thinking skills and ability to persuasively communicate analyses and recommendations. This course will explore how providers address a rising demand, complexity, and supplier cost, while still balancing providing high quality, profitable services. The class will incorporate guest lecturers from industry, focused case studies, and a team-based analysis of challenges facing today's current provider organizations.
Medical Device Strategy
Medical Device Strategy is for students who aspire to work for a multinational corporation or entrepreneurial start-up in the medical device industry, as well as for students who want to better understand the industry's impact on health care systems worldwide. The class will examine a variety of case studies on medical device companies and gain insights into what drives superior performance in this dynamic and fast changing industry. The professor also incorporates several real-world case studies from his nearly 30 years in the industry. The class will cover a wide range of opportunities and challenges facing the medical device industry today. Students will learn how medical devices are developed, regulated and commercialized in key countries around the world. There is a heavy emphasis on the role of entrepreneurial firms who drive much of the breakthrough innovation in the industry. Other topics include corporate strategy, fundraising, collaboration with physicians, reimbursement and digital health. Guest speakers for the class include a medical device entrepreneur, physician customer, patient and senior MNC executive.
Health Analytics & Innovation
This course is designed to introduce students to the business and technical strategies and competencies associated with analytics and business intelligence within the health care industry.  While students will discuss all of the various participants in the health care ecosystem, they will primarily explore these competencies from the perspective of health care providers (e.g. hospitals, care delivery networks, etc.).  Students will be examining the portfolio of analytical insights needed to support a modern health care enterprise, the underlying business issues driving the needs for those insights, and the corresponding technical architecture required to support delivering those insights on demand.  The class will also spend time exploring how analytically-oriented innovations can serve as a disruptive force for positive change.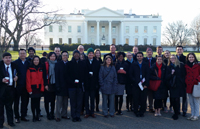 Health Systems & Policy (Week in DC)
Health Systems and Policy (Week in DC) provides students with an understanding of the business interrelationship between public and private sectors in one of the most dynamic and highly regulated industries. Students learn about current issues in health policy including health care reform, the role of private insurers in the new marketplace, and more. The class culminates in a trip to Washington, DC to hear from speakers who are key stakeholders in the US health care system from all branches of the US government, as well as consulting and advisory groups, business leaders, and lobbying firms. The week spent in DC gives students a real-world perspective as they examine the institutions critical to health policy and health care delivery.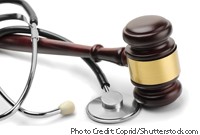 Health Care Law & Policy
Health Care Law & Policy explores the intersection of these two topics and provides knowledge of the legal and regulatory framework that surrounds the health sector. Some topics of study may include economics of health care and health care costs, professionalism and delivery of care, medical malpractice and standards of care, fraud and abuse in government programs, the internal organization and legal liabilities of hospitals, and structural reform, among others. The course is designed for both law and MBA students, and aims to bridge the market and legal issues that combine to shape the industry.
Fuqua Client Consulting Practicum
The Fuqua Client Consulting Practicum (FCCP) enhances students' business education by developing collaborative consulting engagements with businesses and nonprofit organizations in which students assist their client organizations in addressing existing and emerging challenges. FCCP offers customized consulting assistance to a diverse array of organizations. Clients have varied from small, local business and nonprofit organizations to global corporations to social entrepreneurs in developing markets. Examples of health care projects include recommending a market entry strategy into a Latin American country for a pharmaceutical consulting firm and analyzing and recommending improvements to the patient acquisition process for a physician clinic. Engagements have been structured to include student team travel to locations within the US and internationally.
Duke University Hospital Experiential Learning Practicum (DUH ELP)
The DUH ELP course is a unique partnership between Duke University Hospital and the HSM program. In this Practicum, students will work closely with a faculty member and a Duke University Hospital preceptor to develop solutions to current health issues affecting the Duke Health System. Throughout the project students will learn to identify specific needs for a health system, work with DUH personnel to develop a project plan, give a final presentation of deliverables, and develop greater overall understanding of the comprehensive decision-making processes of large health systems.