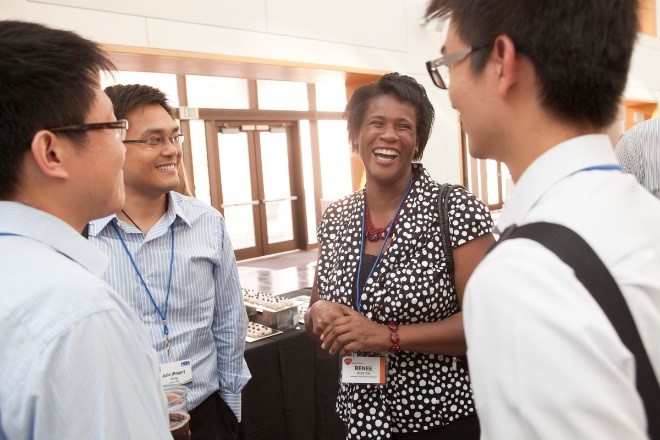 Health Sector Management (HSM) faculty and staff actively cultivate industry-wide connections in the global health care arena. Speaking engagements, conferences, advisory board meetings, and executive education programs provide health care executives and policymakers with multiple opportunities to exchange insight, align academic offerings with industry needs, and interact with the next generation of health care leaders.
Through these collaborations, HSM has had the opportunity to connect with industry experts who are eager to share their expertise and guidance with HSM students. Industry events, practicums, internships and other learning experiences provide students with exposure to key health sector issues and industry leadership. HSM has also been fortunate to have the opportunity to interview a number of these health sector leaders.  Read more in HSM's Q&A with Industry Experts series.
HSM invites alumni, corporate partners, and recruiters to explore the many ways in which to engage with Health Sector Management students, faculty, and staff:
Guest speakers give students industry context for key concepts they learn through their HSM and MBA coursework. Speakers engage with students in guest lectures, lunch speaker sessions, evening presentations, town halls, and conferences.
Student research and practicum opportunities allow students to identify solutions to real-world challenges as part of their learning experience. The Fuqua Client Consulting Practicum (FCCP) offers HSM students the opportunity to work directly with health sector clients on projects that will utilize the skills they've gained in their HSM and core MBA coursework. Companies and organizations interested in engaging with students on a project should contact the FCCP program directly.
Faculty research projects can identify and validate key trends within the global health sector, and health-related organizations regularly collaborate with HSM faculty. Learn more about HSM faculty research.
Corporate sponsorships provide high-visibility marketing opportunities and support HSM academic offerings, conferences, events, student scholarships and programs, academic fellowships, and faculty positions. Learn more about sponsoring HSM Bootcamp. For other sponsorship opportunities, please contact us.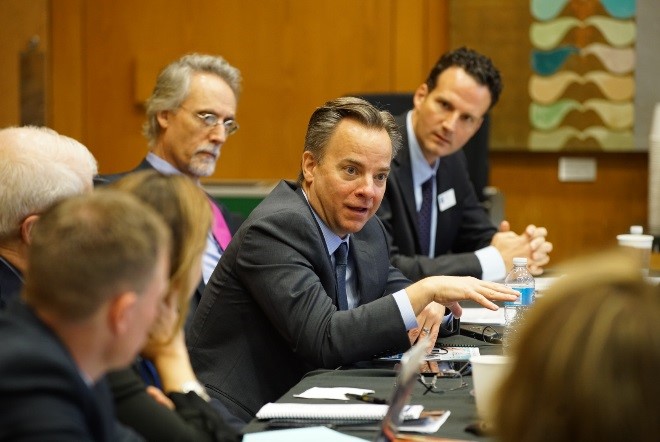 The Health Sector Advisory Council (HSAC) meets twice yearly to discuss emerging issues and new approaches in health care. Members hear from and participate in discussions with industry experts and faculty. Learn more about the Health Sector Advisory Council (HSAC).
Executive education content focuses on the most relevant issues in the global health sector, enhancing functional skill sets and knowledge within organizational teams. Learn more about Executive Education.
Recruitment opportunities for internships or full-time positions for HSM students are facilitated through the Sector Director for Health care in Fuqua's Career Management Center. Learn more about posting openings, career forums, and other recruitment opportunities through Fuqua's Career Management Center (CMC).
Research Triangle Park serves as a catalyst for numerous collaborations between HSM and local biotech and pharmaceutical companies—from Fortune 100 multinational operations to university spin-outs, start-up operations, and local industry organizations.